You may download the full version of the newsletter below.
Member Spotlight
Terrion and Terrionna will be moving up to first grade this Fall! Terrionna's favorite color is pink and Terrion loves "purple, the rainbow, & all the colors!".
These 6-yearold twins are always smiling and were happy to share why the Club makes them so happy!
"[Today] we made masks! I made a Zebra… " Terrionna was excited to announce. As a part of our "Summer Safari" week of Summer Camp, they got to make animal masks with their class. Every day they are at the Club the twins are immersed in a variety programs designed to suit their skill level. While both can agree playing outside is one of their favorite activities at the club, Terrion prefers gym time.
"The gym teacher is my bro." Terrion tells us about one of his best friends, Mr. Austin. Here at the club they are able to learn and grow in a new way, everyday.
Donor Spotlight – Jack Surface
"I support the Boys & Girls Clubs of Muncie because I love this city, and I want it to succeed. All of our kids need to see their chance to succeed, and the Clubs help by giving a safe space for kids to grow and explore their surroundings.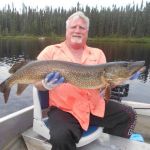 One of the things that we are working on, together, is a program to help our teens get training, and paid work experience in the automotive, mechanical, and building trades. Midas is always looking for more mechanics, and I know a lot of other companies are looking for plumbers, electricians, and other skilled trades. We want to open up possibilities for all of our kids, college, or career. I was never a club kid myself, but I've seen the great work that the team is doing with our kids at the clubs, and Midas wants to support opportunities for the kids of Muncie.
I've lived in Muncie for about 20 years, and I've never seen our Clubs do more than they are doing right now, and we want to support that."
Meet the Team – Lauren
Lauren describes herself as "creatie" and "energetic." She's been with the Boys & Girls Clubs of Muncie since the summer of 2019. In her time here she has served as an Arts & Crafts Coordinator, Summer Program Coordinator, and Marketing Team Member.
"I had no idea how much I was going to love it here, it's like a puzzle piece I didn't know I was missing." She describes her experience with nothing but positivity.
Before she came to the Boys & Girls Clubs of Muncie, Lauren studied at Ball State University, where she graduated with her Bachelor's in 2018. While originally from Richmond, IN, she still considers herself as an "honorary Mocal" after spending most of her adult life here in Muncie. Her ties to the community go beyond just living here a while, she also has family here. Her maternal grandparents are the owners of local "Jack's Camera Shop", and her mother was born at Ball Memorial Hospital.

Your gift to the Clubs can mean so much for our members. Please consider a monthly gift.
Dates to Remember