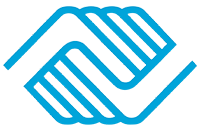 MAKE A DIFFERENCE
When you donate to Boys & Girls Clubs of Muncie, you are making a difference for thousands of kids.
Boys & Girls Clubs of Muncie depends on contributions from our community to provide after school activities and facilities for thousands of young people in the Delaware County area. We are a registered 501(c)3 organization and all contributions are tax-deductible to the fullest extent allowed by the law.
OTHER WAYS TO GIVE
Thank you for your interest in supporting the Boys & Girls Clubs of Muncie! A lot of exciting things are happening at the Clubs, and your gifts will go a long way in ensuring Club members reach their full potential as productive, caring and responsible citizens.
Do you shop at Kroger or Pay Less?
Did you know if you shop at Kroger or Pay Less, they will donate up to $50,000 per quarter to the Club? Signing up is as easy as 1 – 2 – 3!
Visit kroger.com (via the button below) and go to the Kroger Community Rewards
Click "I'm a Customer" and sign into your account (or register if you haven't)
Select Boys & Girls Clubs of Muncie or JS285 as your charitable organization.
That's it! Thanks for contributing while you shop!
Support the Club and save on capital gains taxes
The gift of an asset, often common stock or mutual fund shares, is a valuable way to make a contribution to a charitable organization and receive tax benefits based on the value of the asset(s). For example, suppose Ted and Alicia had 300 shares of XYZ Corporation that they had purchased at $15 a share some years ago. The current value in today's market is $36 a share. If they sold the stock in the market, they would have a taxable, long-term capital gains on the difference between their cost and what they would receive from the sale ($36 minus $15 = $21 capital gains per share; 300 shares X $21 = $6,300 in capital gains).
They could sell the stock, pay the tax on the capital gains, and either keep or donate the proceeds. If, instead of selling the stock, Ted and Alicia gave the 300 shares to their charity, they would not incur any capital gains and would be able to deduct the current value (300 shares X $36 = $10,800) as a charitable gift. By donating the stock, the charity receives more than it would receive if Ted and Alicia first sold the stock and then donated the proceeds after deducting the capital gains taxes. Also, Ted and Alicia receive a greater tax deduction by giving the stock directly to the charity and avoiding the capital gains tax.
For more information about donating stock, please contact us at 765-282-4461
Boys & Girls Clubs of Muncie
Attention: Executive Director
Post Office Box 820
Muncie, IN 47308-0820
(765) 282-4461 ext. 105
Giving Appreciated Shares of Stock

Shares Sold
Shares Donated
Market Value
$10,800
$10,800
Original Cost
$4,500
$4,500
Tax on Gain
$1,575
$ -0-
Income Tax Deduction
$ -0-
$10,800
Income Tax Saved
$ -0-
$3,100
Gift Value to BGCM
$ -0-
$10,800
---
(Example assumes shares owned for more than 12 months. Donor is in 28% tax bracket, 20% gains tax rate and 5% state income tax rate. Tax rates may vary based on location and family circumstances.).
Join others in maximizing YOUR gift!
Many companies have programs through which they will "match" the charitable contributions made by their employees. Through corporate gift matching, your employer can multiply your gift to BGCM, making it go further.
Check with your company's human resources office to see if they offer gift matching. (If they don't, you may want to ask your company to start one.) If your employer does offer this program, your Human Resources department should provide you with a matching gift form to send to BGCM along with your donation. Complete this form and mail it with your donation to:
Boys & Girls Clubs of Muncie
Attention: Executive Director
Post Office Box 820
Muncie, IN 47308-0820
We will verify receipt of your gift and return the form to your company for matching funds.
Conditions and criteria for gift matching vary by employer. Some companies offer a payroll deduction plan. For more information or if you are not sure if BGCM qualifies for your company's gift matching program, call us at 765-282-4461 and we'll be glad to send information about our mission and programs.
Endowment through the Community Foundation of Muncie & Delaware County
You can make a gift that ensures club members of the future have opportunities through the Boys & Girls Clubs of Muncie. Please use the button below to visit the Community Foundation of Muncie & Delaware County website to make your gift to the Boys & Girls Clubs of Muncie Fund or the Buley Center Endowment Fund.
Ending generational poverty through United Way
United Way in Delaware County focuses its resources on early child education in an effort to end the cycle of generational poverty. To learn more about how you can give through the United Way of Delaware County click the button below.
A donor-advised fund (DAF) is a type of giving program that allows you to combine the most favorable tax benefits with the flexibility to easily support your favorite charities.  An increasingly popular charitable vehicle, DAFs are an excellent way to both simplify your charitable giving and facilitate your strategic philanthropic goals.